UNDONE Disney Pinocchio Terra GMT Automatic
SKU : COL-DIS-PNO-GMT
Crafted with the same passion and determination as the small wooden puppet it's inspired by, the Undone Disney Pinocchio Terra GMT is a reminder that anything is possible when you chase your dreams. With a unique printed Pinocchio character, an unconventional California dial, and the capability to track two time zones, this watch is perfect for those who dare to dream and stand out from the crowd. The robust Japanese TMI NH34 automatic movement powers the watch for reliable, accurate timekeeping, and the vintage-sized 37mm Terra case with a tartaruga-shaped design ensures comfort and style. Add some charm and personality to your look with the delightful Pinocchio character and the Jiminy Cricket-tipped GMT hand.
MOVEMENT
Japanese TMI NH34 GMT Automatic Winding Mechanism
WARRANTY
12 Month Warranty from purchase date
DIMENSIONS
Case Width - 37mm excl. crown Case Thickness - 12.8mm incl. crystal
WATER RESISTANCE
50M
MATERIALS
Case - 316L Stainless Steel Lens - Double Dome Sapphire Crystal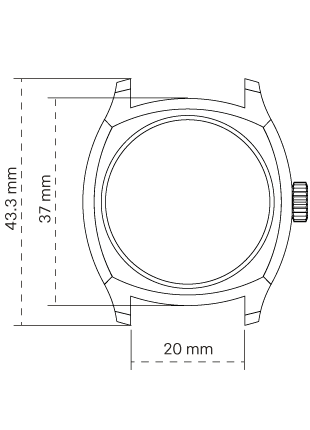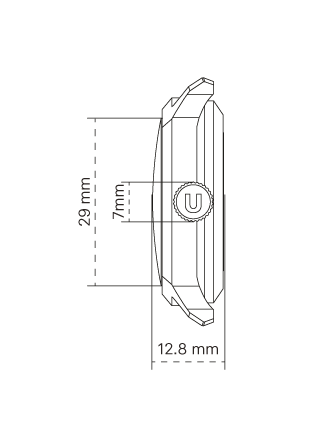 Nov,2019
The Best Microbrand Watches To Look Out For
"This is a brand that truly listens to its customer base, frequently launching new models with new features and highly desired retro designs."
Oct, 2020
UNDONE And The Chase For Ultimate Value
"...there are still ways to enjoy what the watch industry has to offer, with fun and attractive timepieces of great quality and design which all of us can purchase and wear with satisfaction. This is what UNDONE has done this year"
Nov, 2020
Is the Undone Vintage Killy actually good? How could it be for under $500?
"UNDONE seem able to keep up a huge variety in designs whilst giving each one the right amount of attention to detail, from jeans-and-tshirt divers to lavishly decorated dress pieces."
A DREAM THAT NEVER ENDS
The unique and playful Pinocchio character is printed on the Terra GMT's dial to remind you to never stop dreaming big. Its lively presence adds a touch of whimsy to your everyday look and inspires you to strive for your goals with unbridled passion and joy. The Pinocchio character's adorable charm will surely make you smile every time you check the time, and remind you that the journey is just as important as the destination.
BE EVERYWHERE YOU WANT TO BE
The Terra GMT's dual-time functionality allows you to track two different time zones, making it the perfect companion for globetrotters and adventure seekers alike. Whether you're chasing the sunrise or the sunset, the Terra GMT's reliable and robust NH34 automatic movement will ensure you're always on time, no matter where you are in the world. With every glance at its navy blue sector dial, you'll be transported to new places and endless possibilities, ready to conquer the unknown with confidence and excitement.