MICKEY I FANTASIA
SKU : COL-DIS-MIC-FTS
As we approach the 100th anniversary of Disney, UNDONE brings you good tidings from the land of magic and happily-ever-afters with a very special tribute:
The Mickey Fantasia, inspired by Walt Disney's groundbreaking 1940 masterpiece, a timeless classic that has inspired the imaginations of millions eversince, with its synaesthesia symphony of sights and sounds.
Relive the magic with Mickey as the Sorcerer's Apprentice- donning his master's iconic wizard's cap and robes, as he lights up the constellations across your wrist.
**Exclusive to H.K. & Macau only.**
MOVEMENT
Japanese TMI VK64 Mechanical-Quartz Hybrid Flyback Chronograph
WARRANTY
12 Month Warranty from purchase date
DIMENSIONS
Case Width - 41.8mm excl. crown Case Thickness - 13.5mm incl. crystal
WATER RESISTANCE
30M
MATERIALS
Case - 316L Stainless Steel Lens - Hardened Domed K1 Crystal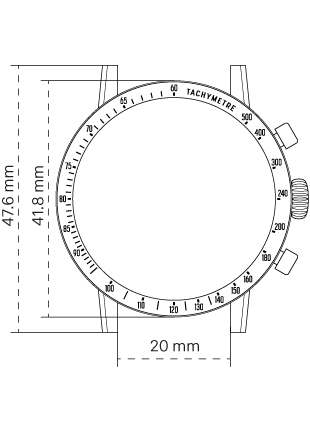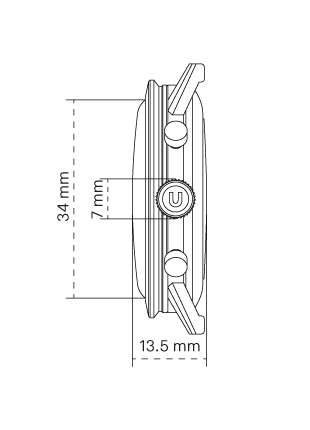 Nov,2019
The Best Microbrand Watches To Look Out For
"This is a brand that truly listens to its customer base, frequently launching new models with new features and highly desired retro designs."
Oct, 2020
UNDONE And The Chase For Ultimate Value
"...there are still ways to enjoy what the watch industry has to offer, with fun and attractive timepieces of great quality and design which all of us can purchase and wear with satisfaction. This is what UNDONE has done this year"
Nov, 2020
Is the Undone Vintage Killy actually good? How could it be for under $500?
"UNDONE seem able to keep up a huge variety in designs whilst giving each one the right amount of attention to detail, from jeans-and-tshirt divers to lavishly decorated dress pieces."
SEE THE STARS COME ALIVE!
See Mickey Mouse and the stars, among other details, come alive at night in a cool luminous blue. Even in daylight, the dial retains its "nightsky" mystique through its radiant metallic finish, signed off in the center with the timeless classic's instantly recognizable title. Complemented by an elegant pair of leather-backed blue suede straps.
MORE MISCHIEF & MAGIC IN THE BACK...
The blue-tinted glass caseback sees Mickey attempting more magical mischief with the Fantasia signage in another iconic pose; set against a curious glimpse into the VK64 Mechanical-Quartz movement powering the whole show.