Aquadeep Signal Black Automatic
UNDONE takes the best of high-spec engineering and presents the Aquadeep: a diver's watch that exceeds standards and expectations. With its robust automatic movement, the Aquadeep keeps precise time beneath the waves. Encased in lightweight, yet durable titanium, it's designed to endure the deepest dives without weighing you down. The high-precision helium escape valve ensures functionality at profound depths, safeguarding against pressure-related complications up to 500 meters underwater.
MOVEMENT
Japanese TMI NH35A Automatic Winding Mechanism
WARRANTY
12 Month Warranty from purchase date
DIMENSIONS
Case Width - 43mm excl. crown (51mm incl. crown & crown guard) Case Thickness - 16.5mm incl. crystal
WATER RESISTANCE
500M
MATERIALS
Case - Grade II Titanium Lens - Double Dome Sapphire Crystal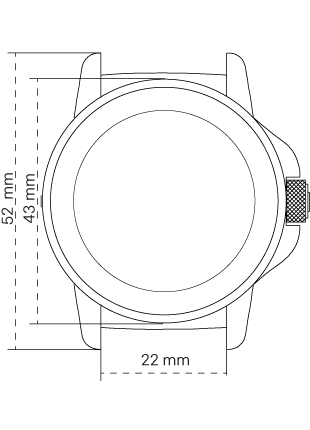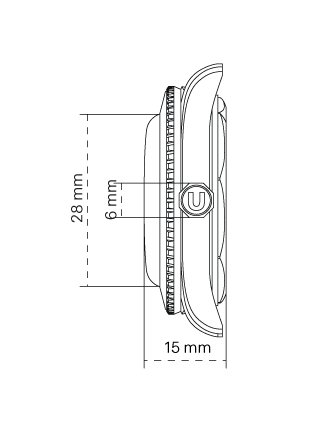 Nov,2019
The Best Microbrand Watches To Look Out For
"This is a brand that truly listens to its customer base, frequently launching new models with new features and highly desired retro designs."
Oct, 2020
UNDONE And The Chase For Ultimate Value
"...there are still ways to enjoy what the watch industry has to offer, with fun and attractive timepieces of great quality and design which all of us can purchase and wear with satisfaction. This is what UNDONE has done this year"
Nov, 2020
Is the Undone Vintage Killy actually good? How could it be for under $500?
"UNDONE seem able to keep up a huge variety in designs whilst giving each one the right amount of attention to detail, from jeans-and-tshirt divers to lavishly decorated dress pieces."
UNDONE'S MOST CAPABLE DIVE WATCH
The Aquadeep represents the highest water resistant configuration of all UNDONE diving watches to date. It is equipped with 500 metres of water resistance and features a helium escape valve at 10 o'clock. This precise air ventilation design can control the gas going out while ensuring water doesn't get in. This high precision valve is used to manually release internal pressure, preventing the excessive build up of helium gas when surfacing after deep dives.
TITANIUM CASE
The Aquadeep is housed in a Grade II Titanium case with a sandblasted finishing.
Titanium has the highest strength-to-weight ratio of all known metals and is 40% lighter than steel; hypoallergenic as well as being highly corrosion resistant to sea water, chlorine and much more, titanium is stable in extreme temperatures, making this the perfect material to complement any serious/sunday amphibian on their next dive adventure.
Helium Safeguard
The Helium Escape Valve is vital for deep-sea dives. As divers descend, tiny helium atoms can enter the watch. Without a release during ascent, these expanding atoms could damage the watch. The valve automatically lets out the helium, ensuring the watch's safety during deep-sea adventures.