Experience a fresh burst of summer with the Pistachio Crisp timepiece. Capturing the lively hues of a lush pistachio grove bathed in warm sunlight, this watch is your personal snapshot of summer bliss. The tranquil pistachio-green dial shimmers in the light, each piece narrating a unique tale of sunny days and cool breezes. It's like a delightful piece of a vibrant summer forest, right on your wrist. Ideal for those glowing moments when you want to soak in the season's energy. This isn't just a watch, it's your bottled summer vibrance. Dive in!
MOVEMENT
Japanese TMI VK64 Mechanical-Quartz Hybrid Flyback Chronograph
WARRANTY
12 Month Warranty from purchase date
DIMENSIONS
Case Width - 40mm excl. crown Case Thickness - 12.7mm incl. crystal
WATER RESISTANCE
30M
MATERIALS
Case - 316L Stainless Steel Lens - Hardened Domed K1 Crystal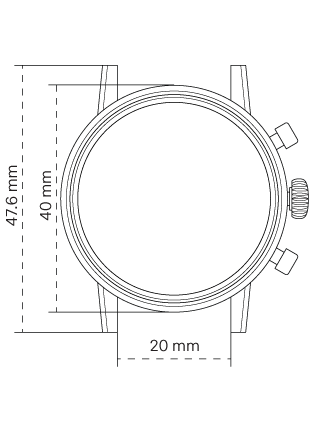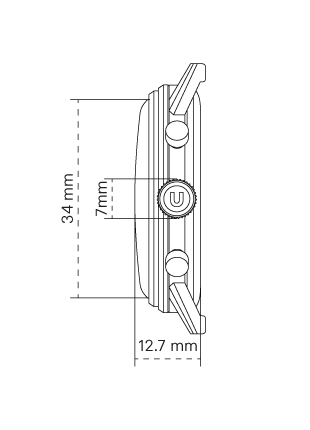 Nov,2019
The Best Microbrand Watches To Look Out For
"This is a brand that truly listens to its customer base, frequently launching new models with new features and highly desired retro designs."
Oct, 2020
UNDONE And The Chase For Ultimate Value
"...there are still ways to enjoy what the watch industry has to offer, with fun and attractive timepieces of great quality and design which all of us can purchase and wear with satisfaction. This is what UNDONE has done this year"
Nov, 2020
Is the Undone Vintage Killy actually good? How could it be for under $500?
"UNDONE seem able to keep up a huge variety in designs whilst giving each one the right amount of attention to detail, from jeans-and-tshirt divers to lavishly decorated dress pieces."
Pistachio Crystal Dial: Chill of the First Order
Feast your eyes on the Pistachio Crist dial, a sublime shade of green that's as cool as a summer mojito. It's a hue that packs a punch, yet remains chill - a stunning contradiction on your wrist. With each tick, it's like stepping into a refreshing, green oasis, letting you escape the heat in the coolest way possible.
Art of Time with Breguet Numerals
These Breguet numerals, dude, they're the real deal in the vintage game. Stylish, classic, they're like that epic track that's always got the room grooving. But when they dance on our Arctic Chill or Pistachio Crist, it's a fresh spin that cranks the vibe up to eleven. It's your shot to sport an enduring classic that's got its groove on with a modern beat.