UNDONE Disney Mickey collection "Guess Who's Back" Automatic
SKU : COL-DIS-MIC-BCK
Since the first pen strokes of a whistling mouse aboard an old steamboat in 1928, Mickey Mouse has since then sailed steadily into the fond public consciousness with his big white gloves & funny shoes. While the famous mouse has gone through numerous makeover eversince… his round floppy ears, his iconic shades of black, red and yellow remain synonymous with the technicolour joy he has brought onto the lives and television sets of families around the world. This endearing collector's piece seeks to celebrate his vibrant mousey antics, by bringing it onto your wrist in a fun and lighthearted way.
**Exclusive to H.K. & Macau only.**
MOVEMENT
Japanese TMI NH35/70 Automatic Winding Mechanism
WARRANTY
12 Month Warranty from purchase date
DIMENSIONS
Case Width - 40mm excl. crown Case Thickness - 15mm incl. crystal
WATER RESISTANCE
100M
MATERIALS
Case - 316L Stainless Steel Lens - LEXAN Polycarbonate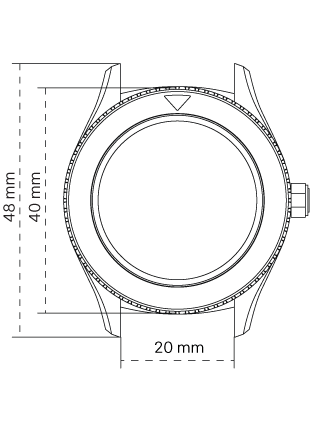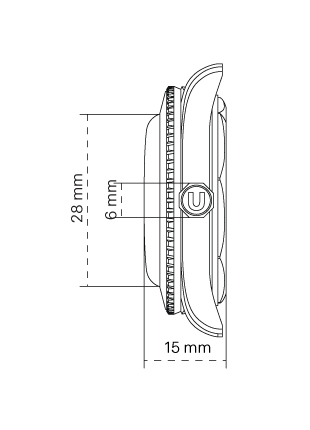 Nov,2019
The Best Microbrand Watches To Look Out For
"This is a brand that truly listens to its customer base, frequently launching new models with new features and highly desired retro designs."
Oct, 2020
UNDONE And The Chase For Ultimate Value
"...there are still ways to enjoy what the watch industry has to offer, with fun and attractive timepieces of great quality and design which all of us can purchase and wear with satisfaction. This is what UNDONE has done this year"
Nov, 2020
Is the Undone Vintage Killy actually good? How could it be for under $500?
"UNDONE seem able to keep up a huge variety in designs whilst giving each one the right amount of attention to detail, from jeans-and-tshirt divers to lavishly decorated dress pieces."
GUESS WHO'S BACK?
UNDONE Disney Mickey collection "Guess who's back" looks to celebrate this legacy with the return of the character onto the watch dial in all his familiar colours… except this time featuring the iconic mouse from his backside; duly performing timekeeping duties as he first did in the 1930s... but with the renewed rigor of a modern automatic winding movement. All this comes together in the form of a stylish yet functional toolwatch with vintage case aesthetics. Turn around the watch and you will catch a seemingly startled Mickey in familiar front view; as well as an interesting glimpse into the sophisticated NH35/70 movement.
BEAUTIFULLY DESIGNED WEARABLE, COLLECTIBLE NOSTALGIA.
Lastly, UNDONE Disney Mickey collection "Guess who's back" features a 316L stainless steel case with a muted ceramic bezel design, a shatter-resistant LEXAN Polycarbonate ultra-domed lens and up to 10 Bar / 100 Meters water resistance. This premium timepiece is a beautifully designed piece of nostalgia, fit for both serious collectors and any Disney lover's daily wear.