POPEYE & FRIENDS "Destro" Popeye Limited Edition Automatic
SKU : COL-POP-PPE
The Sailor Man watch with snowflake markers in this natural bronze case has a special ability to quickly develop a patina on the outer layer, making each look unique and aged.
One may not readily realize that Popeye always uses his left hand to hold his spinach can. This limited edition has a left hand crown setup, which is a rare feature in a watch. It not only caters to "lefties" who wear their watches on the right hand, but also for those who wear watches on their left hand yet prefer the crown not to intrude onto the wrist.
This watch is limited to only 250 pieces, with every piece serialized on the watch caseback.
MOVEMENT
Japanese TMI NH35A/ NH39 Automatic Winding Mechanism
WARRANTY
12 Month Warranty from purchase date
DIMENSIONS
Case Width - 40mm excl. crown Case Thickness - 15mm incl. crystal
WATER RESISTANCE
100M
MATERIALS
Case - CuSn8 Bronze Lens - LEXAN Polycarbonate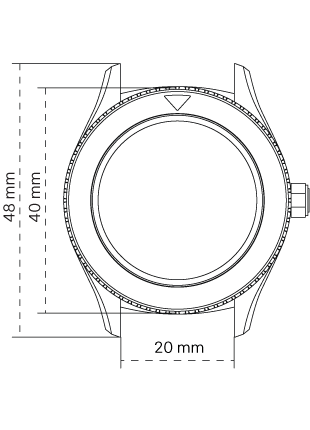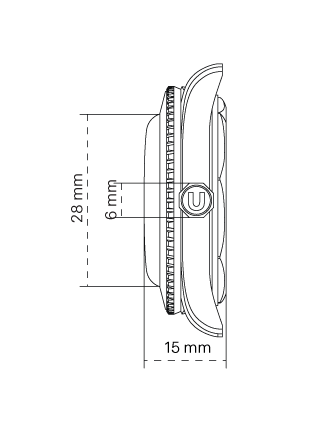 Nov,2019
The Best Microbrand Watches To Look Out For
"This is a brand that truly listens to its customer base, frequently launching new models with new features and highly desired retro designs."
Oct, 2020
UNDONE And The Chase For Ultimate Value
"...there are still ways to enjoy what the watch industry has to offer, with fun and attractive timepieces of great quality and design which all of us can purchase and wear with satisfaction. This is what UNDONE has done this year"
Nov, 2020
Is the Undone Vintage Killy actually good? How could it be for under $500?
"UNDONE seem able to keep up a huge variety in designs whilst giving each one the right amount of attention to detail, from jeans-and-tshirt divers to lavishly decorated dress pieces."
A UNIQUE DIAL JUST LIKE WHAT POPEYE WOULD LIKE
The unique block indices are a nod to the timeless Marine Nationale watches. The sailorman's comically muscular forearms serve as the functioning hours and minutes hands.