UNDONE X POPEYE™ "Arabian Knight" Automatic
SKU : COL-POP-ARB-LPS
UNDONE introduces: UNDONE x Popeye I The Arabian Knight- Everyone's favourite one eye squinting, spinach chewing sailorman swaps out his old corncob pipe for the more philosophical shisha hookah and sets off into the desert sea looking for answers. With the help of the Popeye, UNDONE revisits its gemstoned inspired reflection on the ephemerality of the human condition, as expressed poetically in this timeless persian adage.
MOVEMENT
Japanese TMI NH35A/ NH39 Automatic Winding Mechanism
WARRANTY
12 Month Warranty from purchase date
DIMENSIONS
Case Width - 37mm excl. crown Case Thickness - 12.8mm incl. crystal
WATER RESISTANCE
50M
MATERIALS
Case - 316L Stainless Steel Lens - Double Dome Sapphire Crystal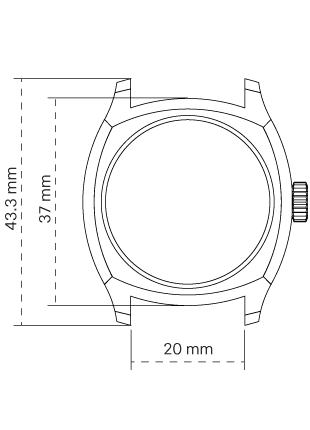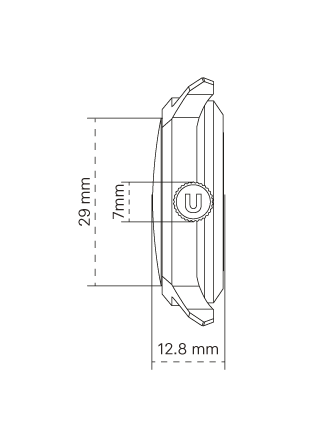 Nov,2019
The Best Microbrand Watches To Look Out For
"This is a brand that truly listens to its customer base, frequently launching new models with new features and highly desired retro designs."
Oct, 2020
UNDONE And The Chase For Ultimate Value
"...there are still ways to enjoy what the watch industry has to offer, with fun and attractive timepieces of great quality and design which all of us can purchase and wear with satisfaction. This is what UNDONE has done this year"
Nov, 2020
Is the Undone Vintage Killy actually good? How could it be for under $500?
"UNDONE seem able to keep up a huge variety in designs whilst giving each one the right amount of attention to detail, from jeans-and-tshirt divers to lavishly decorated dress pieces."
THE LAPIS LAZULI
The name Lapis comes from Latin meaning stone and Lazuli originates from the Persian word lajavard. Lapis is most abundantly found in Afghanistan and Iran (previously Persia) and is one of the oldest gemstones used throughout centuries. The Lapis Lazuli is a semi-precious stone composed of several minerals, but mostly lazurite, giving it a deep opulent blue. The stone was highly valued by ancient civilizations including Persians, Egyptians, Mayans and Greeks; and mined for jewelry and ornaments.
THE ELUSIVE ARABIAN DIAL
A horological novelty by high-end watchmakers tailoring to an emerging luxury market in the Middle East from the 1950-70s, these dials incorporate symbols from the Hindu-Arabic numeral system, which are highly popular among discerning watch collectors. Their relatively obscure origins along with inherent exclusivity to Arabian royalties and oil moguls lend this design a certain elusive, regal air.