The UNDONE Shunga: Edo
SKU : undone-shunga-edo-ancient
THE FIRST ASIAN EROTIC WATCH
The UNDONE Nippon Erotica: Shunga Collection is a reinterpretation of the erotic watch aesthetic that was indicative of the high-society in the 17th century. After so many years, it is still sought after in this present day and age. Without showing more than their upper bodies, the front of the Shunga: Edo leaves enough to your imagination.
Turn the piece around and you will be met with the "practical" part of the watch, the full scene of a pair engaging in coitus with a glimpse of the movement behind the patterned glass caseback.
The dial is finished with "當世風俗通" (the Ukiyo custom of pleasure-seeking) just below 12 o'clock and "春" (Shunga) meaning the picture of spring, a euphemism of sex, on chronograph counter located at 9:00. Sporting a more vintage and aged theme, the watch features a beige strap, which complements the aesthetics of the dial.UNDONE Shunga: Edo is limited to only 300 pieces, with each uniquely serialized.
MOVEMENT
Japanese TMI VK64 Mechanical-Quartz Hybrid Flyback Chronograph
WARRANTY
12 Month Warranty from purchase date
DIMENSIONS
Case Width - 40mm excl. crown Case Thickness - 12.7mm incl. crystal
WATER RESISTANCE
3 ATM / 30 Meters
MATERIALS
Case - 316L Stainless Steel Lens - Hardened Domed K1 Crystal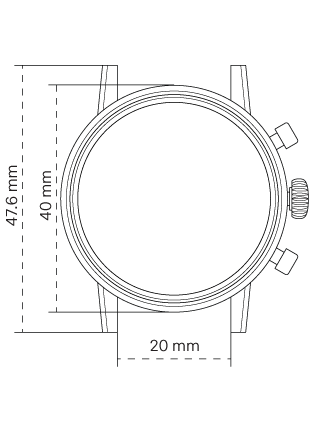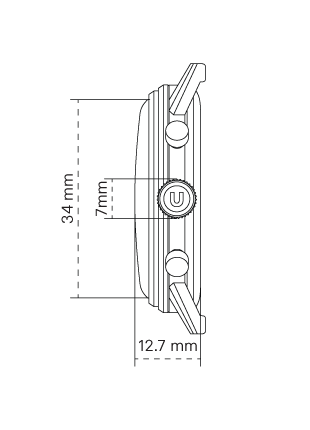 Nov,2019
The Best Microbrand Watches To Look Out For
"This is a brand that truly listens to its customer base, frequently launching new models with new features and highly desired retro designs."
Oct, 2020
UNDONE And The Chase For Ultimate Value
"...there are still ways to enjoy what the watch industry has to offer, with fun and attractive timepieces of great quality and design which all of us can purchase and wear with satisfaction. This is what UNDONE has done this year"
Nov, 2020
Is the Undone Vintage Killy actually good? How could it be for under $500?
"UNDONE seem able to keep up a huge variety in designs whilst giving each one the right amount of attention to detail, from jeans-and-tshirt divers to lavishly decorated dress pieces."
THE BIG REVEAL
Turn the watch around and you'll see on the caseback, in its full display, the complete picture of the couple engaged in coitus. This was a staple hook-up tool in high-class society, where men would showcase the watch to a woman they had their eye on to reveal his intentions and fantasies for the night.
THE CUSTOM OF PLEASURE-SEEKING
On the dial are five Kanji – "當世風俗通". It's a term used in the Edo period (1600-1867) to describe the urban lifestyle and culture, and especially in the aspect of seeking pleasure.