UNDONE Stellar Speedster | "Candy Pink"
SKU : COL-STS-CDP
Introducing the Stellar Speedster Series - UNDONE revs up its highly acclaimed revival of the striking stellar colours brought into vogue by the exclusive palettes of 60/70s Middle Eastern elites… with a new dastardly stylish duo.
The Stellar Speedster I "Tiff Blue" & The Stellar Speedster I "Candy Pink"...... sporting a slick new case silhouette inspired by a vintage design that was just as ahead of its time.
Each colour is limited to only 300 pieces and features a uniquely serialised glass caseback. This is a blast from the past fit for even jet setting sultans and princes of the modern age.
MOVEMENT
Japanese TMI VK63 Mechanical-Quartz Hybrid Flyback Chronograph
WARRANTY
12 Month Warranty from purchase date
DIMENSIONS
Case Width - 41.8mm excl. crown Case Thickness - 12.7mm incl. crystal
WATER RESISTANCE
10 ATM / 100 Meters
MATERIALS
Case - 316L Stainless Steel Lens - Sapphire Crystal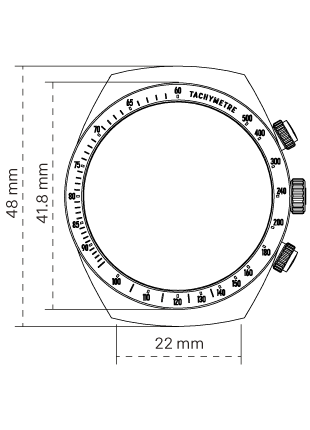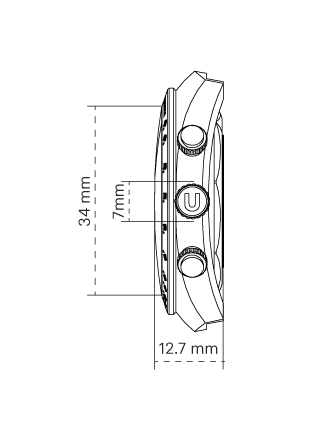 Nov,2019
The Best Microbrand Watches To Look Out For
"This is a brand that truly listens to its customer base, frequently launching new models with new features and highly desired retro designs."
Oct, 2020
UNDONE And The Chase For Ultimate Value
"...there are still ways to enjoy what the watch industry has to offer, with fun and attractive timepieces of great quality and design which all of us can purchase and wear with satisfaction. This is what UNDONE has done this year"
Nov, 2020
Is the Undone Vintage Killy actually good? How could it be for under $500?
"UNDONE seem able to keep up a huge variety in designs whilst giving each one the right amount of attention to detail, from jeans-and-tshirt divers to lavishly decorated dress pieces."
CHROMATIC VIBRANCY PLUCKED FROM OBSCURITY
A revisitation of the highly popular "Tiff Blue" and the brand new "Candy Pink" are the latest additions to our celebration of these striking pastel coloured dials; exclusively tailored for the emerging luxury markets of the Middle East in the 60/70s, these vibrant high polish enamel dials are highly sought-after by vintage watch collectors around the world.