Amidst the rising horological frenzy over all things vintage and esoteric, such as the stellar spectacle of Tiffany and her 6 million dollar blue; another particular pick of pastel: "Salmon Pink", makes a cyclical comeback from obscurity and into contemporary reverence.
Introducing the UNDONE Urban Salmon- a portrait of all the signature elements that lend these classic dials that unmistakable air of class & nuance, rich with details telling of heritage and deliberate design.
MOVEMENT
Japanese TMI VK64 Mechanical-Quartz Hybrid Flyback Chronograph
WARRANTY
12 Month Warranty from purchase date
DIMENSIONS
Case Width - 40mm excl. crown Case Thickness - 12.7mm incl. crystal
WATER RESISTANCE
30M
MATERIALS
Case - 316L Stainless Steel Lens - Hardened Domed K1 Crystal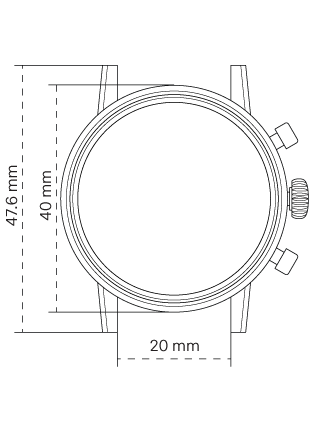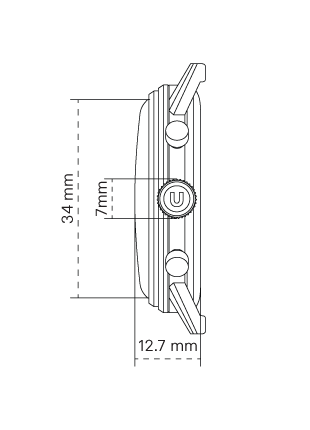 Nov,2019
The Best Microbrand Watches To Look Out For
"This is a brand that truly listens to its customer base, frequently launching new models with new features and highly desired retro designs."
Oct, 2020
UNDONE And The Chase For Ultimate Value
"...there are still ways to enjoy what the watch industry has to offer, with fun and attractive timepieces of great quality and design which all of us can purchase and wear with satisfaction. This is what UNDONE has done this year"
Nov, 2020
Is the Undone Vintage Killy actually good? How could it be for under $500?
"UNDONE seem able to keep up a huge variety in designs whilst giving each one the right amount of attention to detail, from jeans-and-tshirt divers to lavishly decorated dress pieces."
BREGUET NUMERALS
Breguet numerals continue to find life as well as evolution beyond its traditional enamel canvas and hand painted format, taking the form of print and even metallic appliques on the works of many other high end watch houses. Its usage is however by no means liberal, reserved exclusively to denote the rarity of only their most expensive and complicated pieces- an esoteric mark of importance meant to be understood only by the trained eye of a select few.
MORE THAN JUST A PALER SHADE OF PINK
It is interesting to note that the first executions of this pink hue were never described as "salmon" by brands or collectors at the time. Rather than a colour created to shock and excite, it was initially developed as a conservative dial choice used on same-coloured rose gold watch cases; and featured almost exclusively in these tone-on-tone pairings.